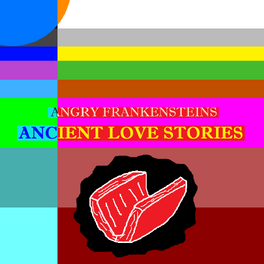 Ancient Love Stories is an album by Angry Frankensteins that was released on March 27, 2007 on the Rubix Records label. Ancient Love Stories is the band's second studio album, after the release of Ugly Genius in 2005. Angry Frankensteins released the album's first single "We Can Have Some Fun" on both CD and free download on November 15, 2005, less than two years before the album's release. The next singles released off the album were "Give In" and "Open Your Hand".
Track listing
Edit
We Can Have Some Fun
Conceptual
Something
Freak Me Out
Rest for a While
Movie Star
Give In
Strawberry Fields
Open Your Hand
What Would You Like
So Long
Unknown
We Can Have Some Fun (November 15, 2005)
Give In (November 2, 2006)
Open Your Hand (May 18, 2007)
Ad blocker interference detected!
Wikia is a free-to-use site that makes money from advertising. We have a modified experience for viewers using ad blockers

Wikia is not accessible if you've made further modifications. Remove the custom ad blocker rule(s) and the page will load as expected.