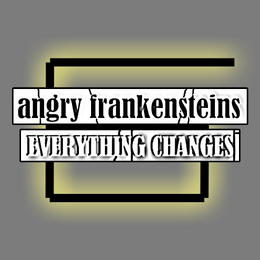 Everything Changes is the third studio album recorded by American alternative/indie rock band Angry Frankensteins. The album was released by Rubix Records on November 19, 2013.
Track listing
Edit
Don't Worry About Us
Sneak Attack
I Saw the Whole Thing
Once Was
Heart Split Open
The Idiots of This Town
Sticky
Memories on Tape
Young Woman
Best Friends Forever
316 MPH
Addiction
The Idiots of This Town (November 12, 2013)
Young Woman (September 23, 2014)
Ad blocker interference detected!
Wikia is a free-to-use site that makes money from advertising. We have a modified experience for viewers using ad blockers

Wikia is not accessible if you've made further modifications. Remove the custom ad blocker rule(s) and the page will load as expected.