This article is about the video game. For the character, see Fiox (character).
Fiox (known in Japan as Fiox!) is a 2000 platform video game that was released in Europe on November 7, 2000 and in Japan on February 13, 2001. A North America release was planned under the working title Fiox: The Evil Dark Side, but was cancelled due to the release did not occur, according to IGN. The game was developed by Slik Games, published by Sony Computer Entertainment Europe (SCEE) and distributed by "Balls" and Universal Interactive Studios. This game is one of many games to have it's code released as open source, after GeoBob Engine 2's release under MIT License in 2013.
The player completes objectives. In most objectives, the player hunts for an object and completes an action. Not many objectives vary from this, though a few will occasionally vary.
Fiox and Princess Laura are married and living happily until Laura is captured by an evil dark side, Okpid, who has placed a seemingly impassable fog to guard his fortress. The fog can be breached by completed good deeds. Senono gives Fiox a mission book which guides him through the lands.
Development
Edit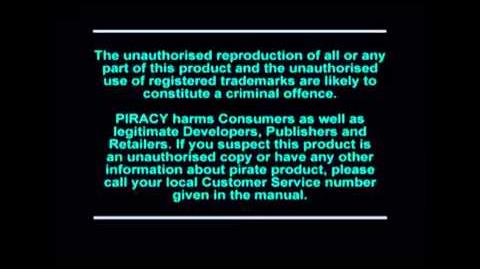 Fiox was developed by Slik Games, published by Sony Computer Entertainment Europe (SCEE) and distributed by Universal Interactive Studios and "Balls". Before SCEE made an official announcement about Fiox, an advertisement for the game was featured on the back page of the instruction manual for Geo's World Kart (Geo's World Racing), which was released in 1999. There were no mention of a company in the advertisement and no gameplay details were revealed. In December 1999, SCEE representatives said they were not ready to comment on the product.
Reception
Edit
The game got mixed to positive reviews, and it was considered "a cuter spiritual successor to critically acclaimed Rareware's N64 games" and was also dubbed as "PlayStation's Banjo-Kazooie".
Cancelled sequel
Edit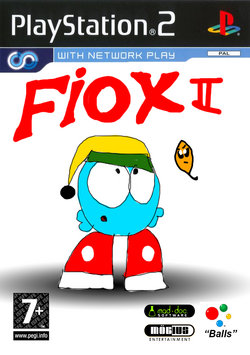 Runecraft was interested on developing a sequel to Fiox and the development of the sequel started in 2001. Eventually, Runecraft was in danger to be closed and the development was moved to Mad Doc Software and Barking Dog Studios. But when Barking Dog Studios was bought by Rockstar Games in 2002, Mad Doc Software oversaw the development and the new developers were Starway Games and Planet Ghost Corp while Mobius Entertainment did the porting and Neo Software did the co-op/multiplayer modes. Before the announcement at E3, Neo Software and Planet Ghost Corp were eventually purchased by Rockstar Games after Neo and Planet Ghost was done with the production and left the production.
Yet once again, when Mobius Entertainment was purchased, Starway Games and Mad Doc Software continued the development.
The sneak peek of the sequel, now to be called "Fiox II" was shown at E3 2003 and it got mixed to positive reviews this time. The development stopped in 2005, because of development problems and technical difficulties.
Mideval Games Message
Edit
Ever Since Fiox 2 was cancelled, Mideval Games found a copy of the sequel that someone compiled onto the internet. Mideval, the owner of the company called "Balls" and said that they would like to help remake the sequel. So, on the Mideval Games Website a message was posted saying: "Fiox 2 will begin redevelopment will the help of our company and "Balls". So Stay Tuned." Sadly, nothing else has been heard ever since, which mean't that the game was cancelled.
Cover arts
Edit
Screenshots
Edit
Ad blocker interference detected!
Wikia is a free-to-use site that makes money from advertising. We have a modified experience for viewers using ad blockers

Wikia is not accessible if you've made further modifications. Remove the custom ad blocker rule(s) and the page will load as expected.