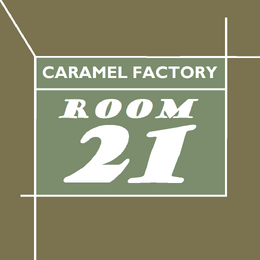 Room 21 is the second studio album by American experimental rock band Caramel Factory. It was released on the Rubix Records label on June 8, 2010.
Track listing
Edit
Wonderland
Keep 'Em Coming
Star Wars
BLT
Sky Surfers
Knick Knack
Build a Fort
Repeat, Repeat
Middle Age
Hi-Tech
Everybody
100 Dimensions/Reality (March 23, 2010)
Bats, Rats N' Wolves (September 14, 2010)
Room 21 (May 16, 2011)
Ad blocker interference detected!
Wikia is a free-to-use site that makes money from advertising. We have a modified experience for viewers using ad blockers

Wikia is not accessible if you've made further modifications. Remove the custom ad blocker rule(s) and the page will load as expected.