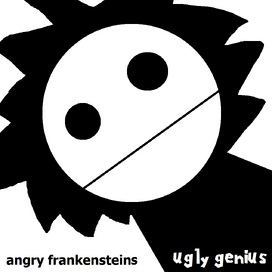 Ugly Genius (referred to in some occasions as The Ugly Genius) is the debut studio album by American alternative rock band Angry Frankensteins. It was released on September 13, 2005 by Rubix Records. Two songs, "Let's Move" and "Say Something", were released from the album.
Track listing
Edit
My Biggest Idea (originally from We're the Angry Frankensteins!)
Say Something
I Want to Join You
Ugly Genius
Keep It Secret
The War Isn't Over
Help Out a Friend
Unnatural
Difficult Situation
Let's Move
Just Like You
Good Thanks
Let's Move (July 12, 2005)
Say Something (October 18, 2005)
Ad blocker interference detected!
Wikia is a free-to-use site that makes money from advertising. We have a modified experience for viewers using ad blockers

Wikia is not accessible if you've made further modifications. Remove the custom ad blocker rule(s) and the page will load as expected.