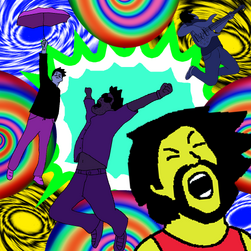 We're the Angry Frankensteins! is the first release and extended play by American alternative rock band Angry Frankensteins, released on CD by Rubix Records on March 16, 2004.
Track listing
Edit
Introduction
My Biggest Idea
We're Still Children
Guess Who
Thank You for This Crazy World
It Ain't Funny When You Lose Your Money
(Just One More Thing) Before I'm on My Way
The second track on the EP, "My Biggest Idea", was later re-recorded and released as part of the band's 2005 debut album Ugly Genius.
Ad blocker interference detected!
Wikia is a free-to-use site that makes money from advertising. We have a modified experience for viewers using ad blockers

Wikia is not accessible if you've made further modifications. Remove the custom ad blocker rule(s) and the page will load as expected.